Action Packers
These heavy duty plastic chest are meant to take a lil beating every now and then. Their clamp down style lock hinges perplexes the average baby black bear, but be warned they are not
totally bear proof
. They come in several sizes and fit into vehicles well.
When people go out for a weekend camping in nature they often overpack. "More is better" is the American way of thinking. Usually bringing a months worth of food, not enough ice, beer or wine. The thought of "just in case" means you are now managing that food for the entire 4 days - moving bags, repacking boxes and coolers, buying ice. Unless you are planning to EAT your vacation away, maybe you should just bring the bare minimum and see if you can get by with less groceries and gear.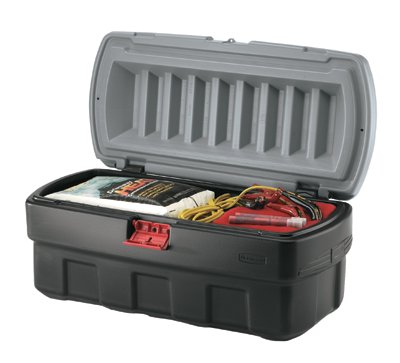 8 gallon RubberMaid Action Packer
There are no products matching the selection.